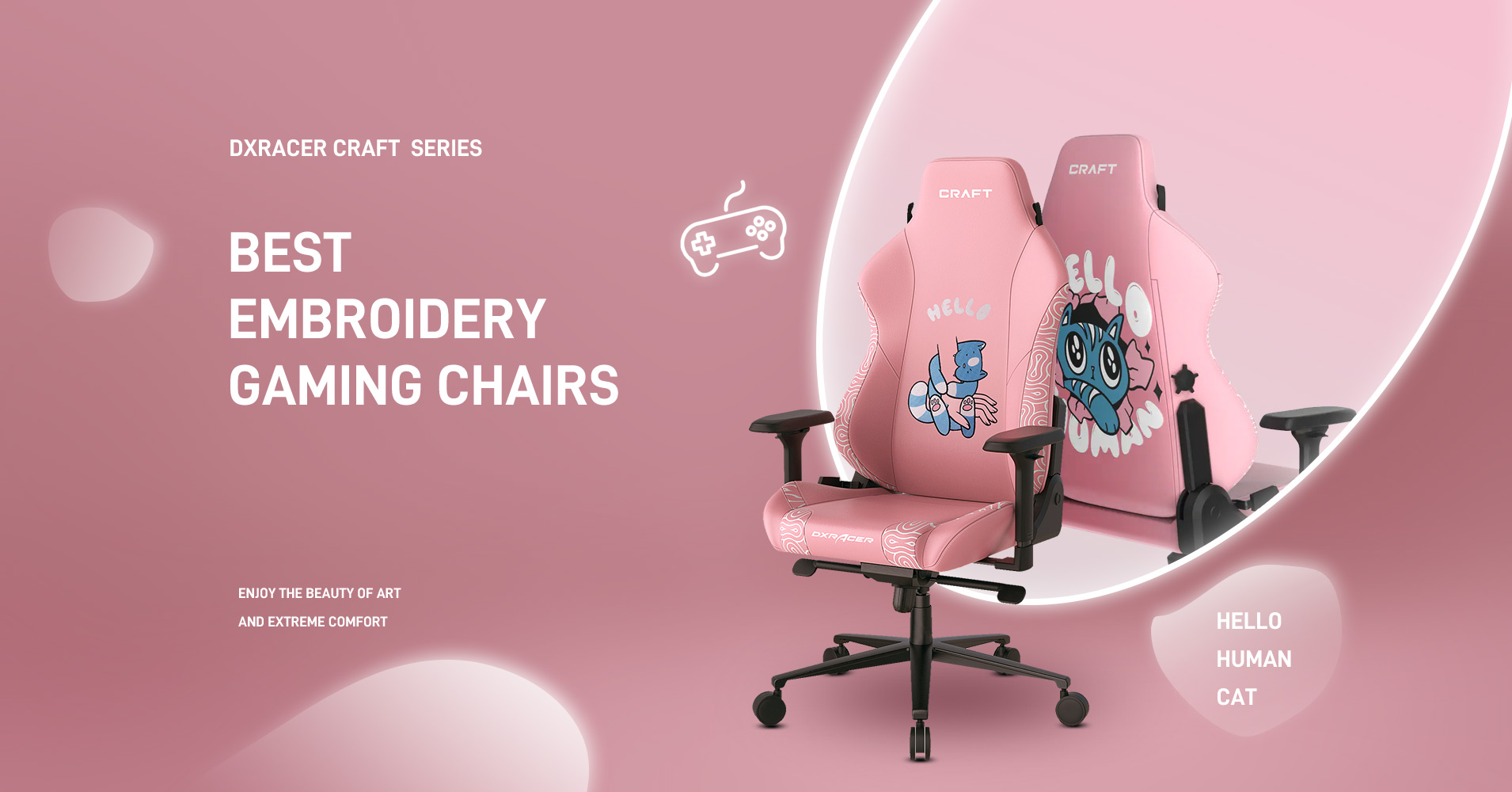 Have you ever experienced the following scene: when you pull out your gaming chair to sit down, you find your cute cat is sleeping comfortably on the seat. She raises her head and glances up at you with sleepy eyes? And guess what! It appears that your favorite gaming chair has become hers, as well. Why?


Comfy
Why might your cat get obsessed with a gaming chair? To address this question, additional research will be required. When you sit on DXRacer gaming chair, you might be tempted to think to yourself, "Well duh, of course it's comfortable." And this is true. The cover of the DXRacer Craft gaming chair is composed of PU leather, which is soft, durable, and ideal for enhancing comfort while gaming. The head pillow uses advanced cooling gel while maintaining a natural neck and head shape for postural support and comfort. The built-in lumbar support of the backrest was ergonomically engineered to provide optimal support for the spine. Cats like people, are also drawn to comfort chair. Warm surfaces, cool surfaces and certain textures are all preferred by them.

Safe
It is not enough for cats to have a cozy space; they also need safe spots to hide from predators and prey. It is wise for them to find defensible locations for resting and relaxing. Chairs typically have backrests and armrests, so cats only need to defend their front and sides. And it's possible that your cat favors the chair you typically chose because it's filled with your scent. DXRacer Craft is built with metal frame and the class 4 gas lift certificated by BIFMA (by SGS). Combined with robust aluminum with 60 mm casters,anti-pinching adjustor cover,and reinforced multi-tilt mechanism, Craft Series offers unrivaled strength and tuning stability for you and your cat.


Stylish
When your cat encounters a fake cat on Craft gaming chair that seems as cute as she does, she will be can't help but jump on the chair to have a closer look at it or to begin fighting. DXRacer Craft Hello Human Cat Chair is a stylish setup that features not only superior craftsmanship, exquisite embroidery, but also an adorable pink cat pattern that will satisfy your girlish heart and successfully draw the attention of your cat.