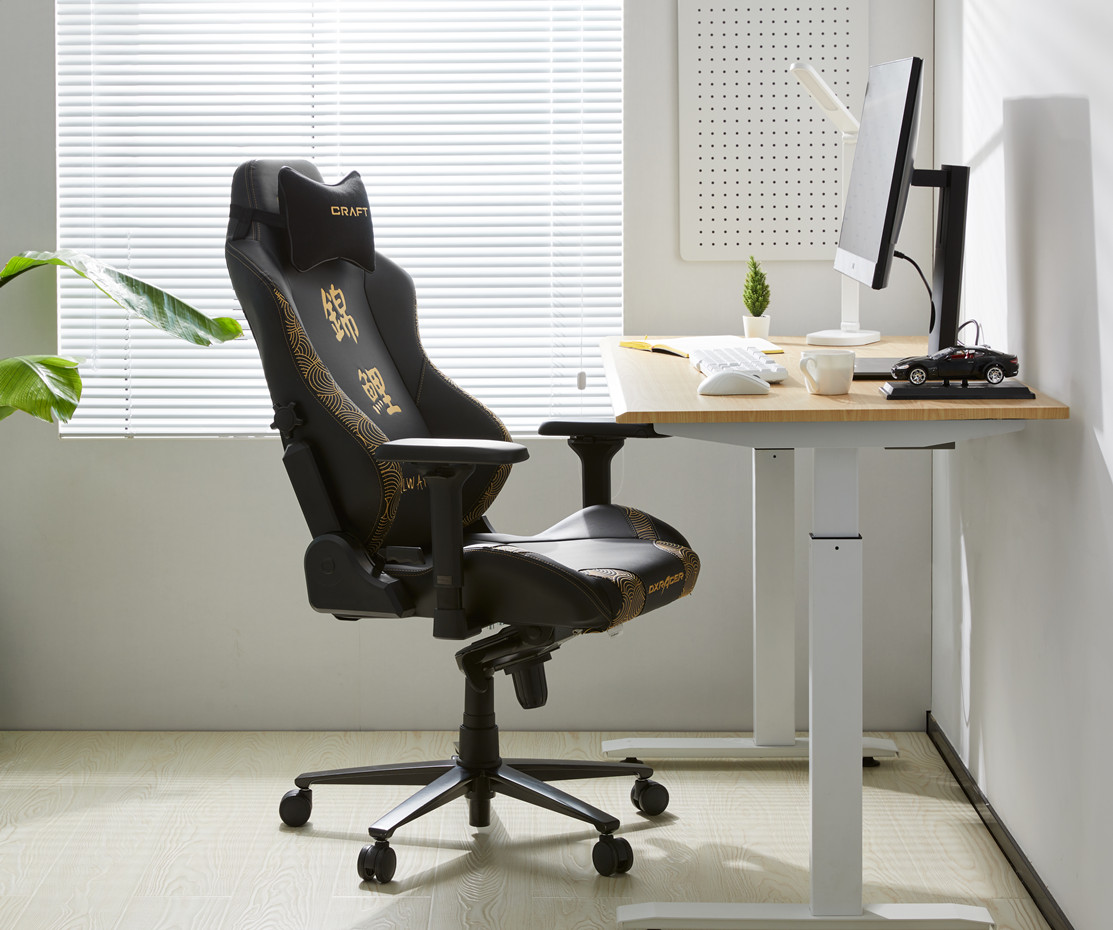 How to Assemble The Seat And Tilt Mechanism
Firstly, remove the four screws at the bottom of the seat. Secondly, pay close attention to the front-to-back direction of the tilt mechanism to ensure the lever of tilt mechanism and angle adjustment lever are both on the same side. Attach the tilt mechanism to the bottom of the seat base using screws, then tighten all fully. Lastly, install the two tilt levers for the tilt mechanism. Push the lever handle inward firmly and ensure the correct direction. It's correct if the socket of the tilt mechanism and angle adjustment lever are on the same parallel surface. If the tilt mechanism is placed incorrectly, the seat may lean forward or possibly fall over.

How to Adjust the Multi-functional Tilt Mechanism
A single lever allows you to adjust the seat height in the DXRacer heavy duty tilt mechanism, which is our height adjustable system. Adjust the seat's height by flipping the right-side lever up and locking it in place. Pull the left adjustment lever underneath the seat to activate the rocking mode. The rocking tension can be adjusted by rotating the knob. You can loosen the chair's rocking tension by turning the knob clockwise, or you can tighten it by turning it anti-clockwise, depending on your weight. The two levers featured in our multi-functional tilt mechanism allow you to customize your level of comfort at any given time.