Aoda Cat is the protagonist of the comic book Aoda Cat is a Star written by Murong aoao. He is a naughty, optimistic, enthusiastic and energetic and warm-hearted cat who is also a very popular meme. With unique characteristics that Aoda Cat is sometimes warm-hearted and sometimes neurotic, the animated series Aoda Cat is a Star is humorous and funny, close to real life, making readers and fans fall in love with Aoda Cat. It frequently amuses and inspires its followers and also helps them relax as well as relieve stress.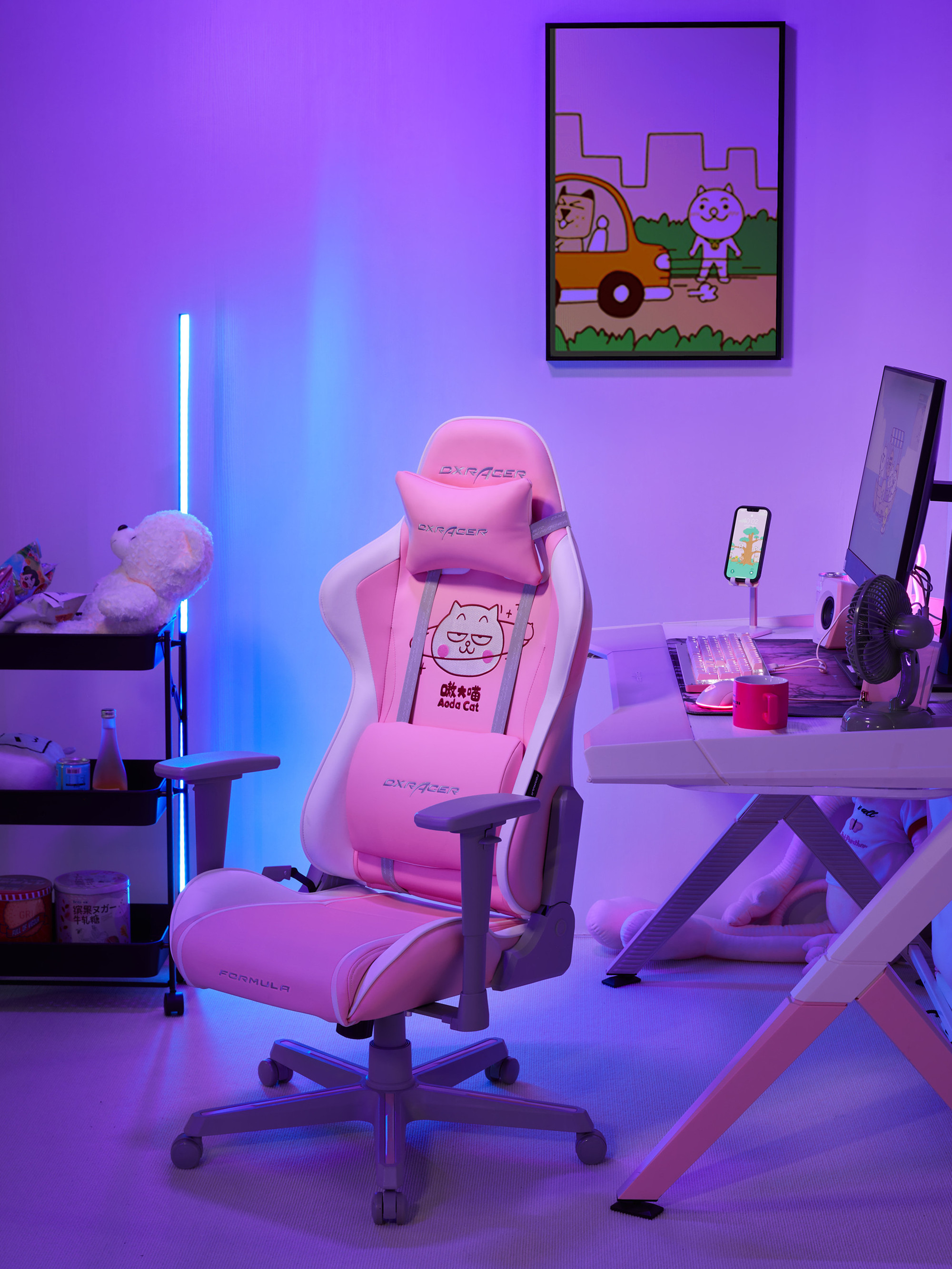 The traditional embroidery process makes
DXRacer
×Aoda Cat
Gaming Chair
more appealing and transforms it into a unique work of art. The incredibly durable and breathable imitation leather made for racing seats will keep you cool and comfortable while you keep gaming. This material is easy to maintain and clean due to its stain and water resistance capabilities. With a density of 40kg/m3 and a flexibility of 35%, the one-piece foam achieves a balance between comfort and durability. After 100,000 times of fatigue tests and more than 25,000 times of abrasive wear tests, the backrest and seat ensure the long-lasting stability and sturdiness. The depth and height of the lumbar support may be precisely adjusted to protect the waist more effectively. Double-sided headrest (soft and medium soft) is made of delicate foam, providing additional comfort. There are 4D and 3D armrests available, which can be adjusted up and down 72 mm, front and back 40 mm, left and right 25 mm, and rotated 25°. The 3D armrests cannot be allowed to move to the left or right. Combined with BFIFMA(by SGS)certified class 4 gas lift, reinforced multifunctional tilt mechanism and robust aluminium wheel base, DXRacer×Aoda Cat Gaming Chair provides unrivaled stability and safety. It comes with two popular color schemes. It not only helps you recall cute and funny Aoda Cat memes but also provides enduring comfort.