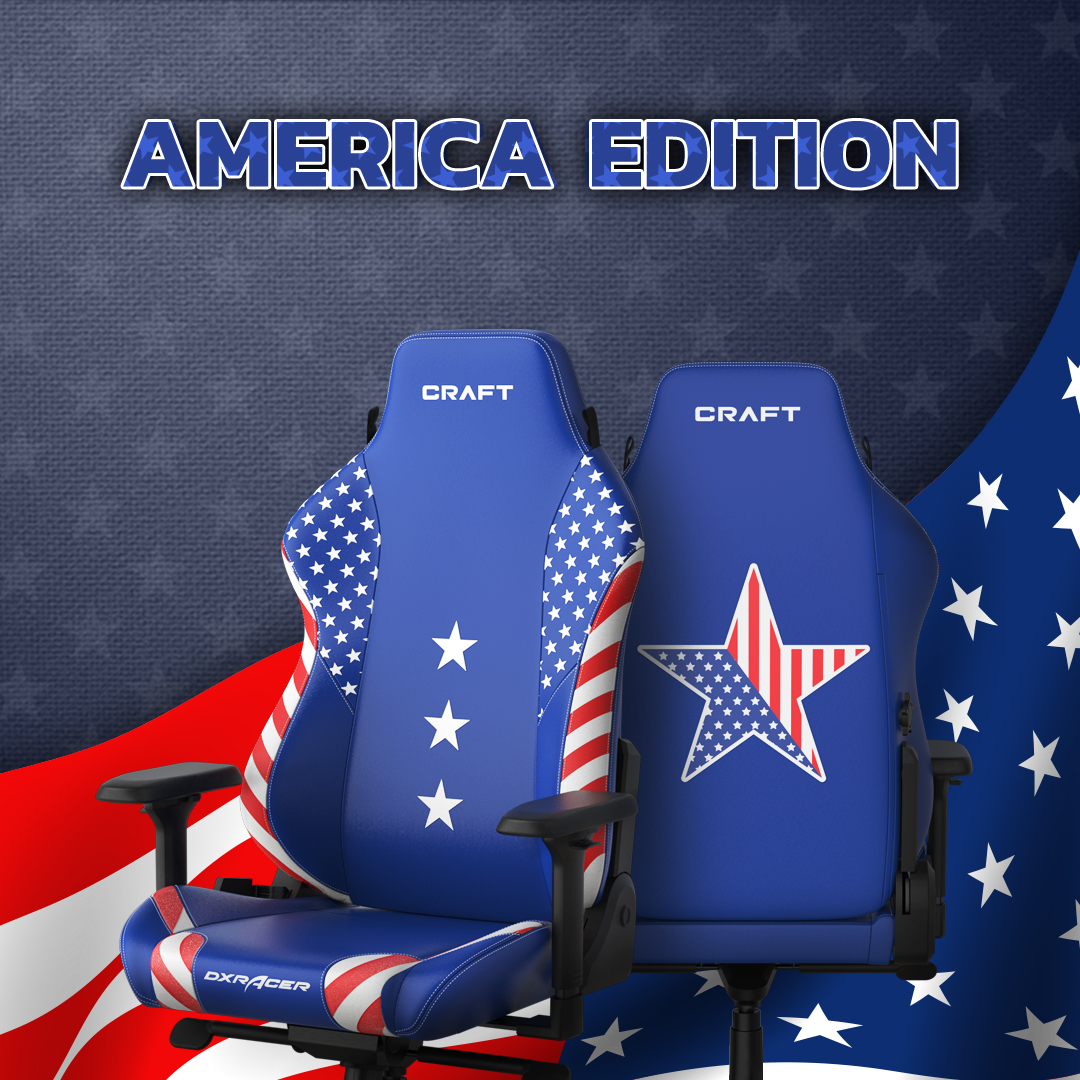 Whether you work from home or play video games for extended periods of time, it is essential to choose the proper chair to prevent long-term back and neck issues. You should not choose between a gaming chair and an office chair hastily because there are several factors to consider before making a purchase.

For many individuals, the exquisite design of gaming chairs might make them feel as though they are paying for their stupid behavior or that they are not getting their money's worth. In order to avoid paying stupid tax, we will now compare the normal office chair to DXRacer Craft gaming chair based on its various features.

Comfort
In order to withstand extended use, it is common for gaming chairs to be constructed from materials that are comfortable for the majority of users. High-quality leather for racing seats, memory foam and comfort latex layers make DXRacer Craft series gaming chairs extremely comfortable and durable. Cheaper leather is typically used in formal office chair construction to keep costs down. Low-quality leather, for example, can grow extremely heated in a short period of time, diminishing the level of comfort and being less durable than premium materials.

Ergonomics
Ergonomics is one of the most important factors in the debt between gaming chairs and office chairs. Ergonomic chairs offer the optimal height and personalized support for guys of varying heights. With an adjustable headrest and lumbar support, sedentary back and neck pain are relieved. Craft Series does a particularly good job of this. A small number of costly office chairs provide additional lumbar support and head pillow. It costs more for an office chair to provide the same level of comfort and function as a gaming chair.

Sitting at a slight recline can assist maintain a healthy posture. Compared to ordinary office chairs, gaming chairs offer far more freedom of movement here, allowing you to easily find the ideal posture.

However, armrests are one of the most significant ergonomic characteristics of a chair. Armrests on the craft can be adjusted in 4 directions, including forward and backward. In most situations, the armrests of office chairs can only be lifted up and down or cannot be adjusted at all, which severely restricts your flexibility and even unable to serve as a supportive component.

Aesthetics
There is a lot of discussion about whether or not the gaming chair's appearance is acceptable for the majority of today's chair users. Using state-of-the-art manufacturing processes and traditional embroidered aesthetics, DXRacer Craft creates eye-catching designs with delicate stitching and superior quality. While maintaining the characteristics of other DXRacer chairs, it comes in various colors and patterns to provide your gaming chair with a trendy look. It is difficult to match the aesthetic needs of the younger generation of consumers with ordinary office chairs in a single color.

Price
There is no apparent winner in terms of pricing between office chairs and gaming seats. If you are purchasing for a gaming setup or a long-term workplace, you will find that gaming chairs are more affordable. Gaming chairs with higher backrests, more adjustment options, and lumbar cushions provide superior ergonomic support for extended work sessions. To reach the same level of comfort, however, more modern office chairs are far more expensive. In general, inexpensive office chairs or ones that cost the same as gaming chairs do not offer the same level of long-term comfort.

Thanks to these features, you can have a premium racing car seat experience at home. DXRacer Craft challenges the preconceived idea that investing in a gaming chair is a waste of money. In other words, paying for Craft gaming chair shouldn't be considered as a stupid tax because you deserve it.